Average Vid:
(of Latest 10)
tjmack1986
(Tammy)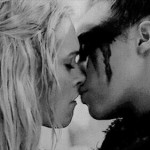 Username:
tjmack1986
Alternate Name: Tammy
Vidder Rank:
Expert Vidder
Other Fandoms: Once Upon A Time, Bones, Arrow, Beauty & The Beast, Covert Affairs, Psych, Pretty Little Liars
Email:
standoff_fan_forever@hotmail.comLVI
(antispam: remove 'LVI' from address)
Bio: Hi! My name is Tammy. I love vidding for all my favorite couples. I also enjoy writing fanfiction, and making graphic art. .
tjmack1986's Videos
Sort by: All | Viewer Picks | Council Picks | Awaiting Judgement