Average Vid:

(of Latest 10)
juleste
(stesdk)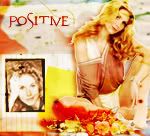 Username:
juleste
Alternate Name: stesdk
Vidder Rank:
Intermediate Vidder
Website:
http://www.youtube.com/user/stesdk
Email:
stefmur@email.itLVI
(antispam: remove 'LVI' from address)
juleste's Videos
Sort by: All | Viewer Picks | Council Picks | Awaiting Judgement
Lost: Watch in hq. This is my first video Suliet. I hope Juliet is still alive after the season 5 finale, so this is my view on the way she and Sawyer will meet again! At the end a message to Darlton don't k ill Juliet.