Average Vid:

(of Latest 10)
Petar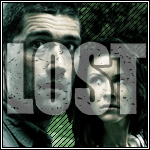 Username:
Petar
Vidder Rank:
Intermediate Vidder
Website:
http://www.youtube.com/user/13petar89
Email:
petar1389@hotmail.comLVI
(antispam: remove 'LVI' from address)
Bio: I'm just a regular 19 year old guy that has been a massive fan of Lost since it started and have enjoyed watching alot of the videos on this site so I've decided to join in the fun!
Petar's Videos
Sort by: All | Viewer Picks | Council Picks | Awaiting Judgement
Lost: This is a character study of Jack which documents before, after and during his time on the island with significance on his relationships with Kate, Juliette, Sarah and his father Christian. I recommend the Youtube version as its in a widescreen format.