Dexter/Juliet - URA Fever by supermander11
Details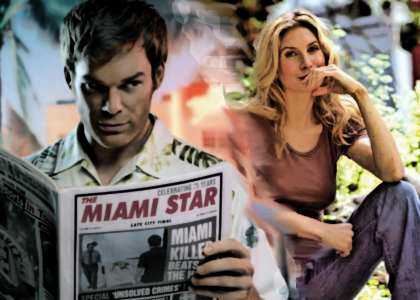 Watch and Discuss!
"Dexter/Juliet - URA Fever"

02-10-2010

When Dexter and Juliet met it was love at first sight...but nothing lasts forever.

Length: 2:23 (82.2MB WMV)

Program: Sony Vegas 8.0




Vid contains mature themes: Language
Comments:
Aislynn posted on 13.02. at 14:20




Yay, thank you SO much for that! \o/

♥!

lostaddict3333 posted on 12.02. at 08:56
i've watched a zillion crossovers,but this is by far the best!!the word perfect isn't even enough to describe the vid!!
GOLD!!
supermander11 posted on 11.02. at 19:12
Haha thanks everyone!!

MysticWondering - Thanks! I'm glad you liked the story and thought it was believable!

aradnea - Glad you liked the manips! I worked really hard on them lol, and thanks for the gold!

Kuliet4ever - Thanks! You should definitely check out Dexter if you ever have any time. Its almost as good as lost, lol

ciaimpala - Haha, glad you liked the ending!

FreckesPhoenix - Lol I would've had Dexter come out on top, but I thought it would be interesting if Juliet became the killer in the end. And yes!! I did know that the guy who plays Jacob was on Dexter, and I was actually planning on putting him in this vid at some point (I was gonna have Juliet go to Ben for help after Dexter kills Goodwin, who tells her that "Jacob will take care of it," but when "Jacob" confronts Dexter, Dexter knocks him out and gets him put in jail for using heroin )...but by the time i got to that point in the story, the song was almost over and it had to be left out, unfortunately.

Polabear - Thanks! And yeah, I guess I could've done that but I got a little lazy and didn't feel like doing manips anymore, lol. But who knows? Maybe Kate and Dexter did have an affair at some point....there might be a Kate/Dexter vid from me in the future.

Jinlovessunxx - Haha, yeah I think the song worked really well for this vid because the ship is so strange and bizarre, lol. And if you ever have time, you should definitely check out Dexter, its really good!
Jinlovessunxx posted on 11.02. at 17:21
Oooo this was just overflowing of creativity and terrific-ness! The song was very cool, I heard it once before and I was hooked, it's just soooo interesting and bizarre, but I like it I've never seen Dexter before, but it looks really interesting, plus you made the ship look so real that I got sucked into their story together! Your beat use/editing were excellent too! Really fab job!!!
Polarbear posted on 11.02. at 16:02
This was great! I loved when you had Dexter running over Edmund in the bus. On a small note it would have been cool if you had Dexter having the affair with Kate. Loved the ending
FrecklesPhoenix posted on 11.02. at 15:37
Oh my gosh where to start?!!!

So, there are several amazing things about this video that I need to list. First of all excellent pairing idea! I mean, you had so many things going for you manipulations-wise because of Rita being a blonde and having a similar body/face to Juliet. And boy did you work with what you had! Those scenes at the beginning were so good! They looked so real. Especially the sex scene. Then there was the story which was just awesome. I mean, having them hook up, him killing her ex- FANTASTIC. I was like- OMG Dexter would totally do that (well, in season one he didn't do

exactly

that for Rita, but similar)!! And the affairs back and forth was great. I was kind of sad to see Juliet kill him, mostly because Dexter is just so much smarter than her and so much more awesome, I would have preferred that he come out on top, but that's okay, it was a great surprise way to end it. Very clever! You really have an incredible video here, I'm surprised at all the lack of intense praise! I guess that's how this ended up so long... I'm compensating I guess.

Well, anyway, I think this video is absolutely superb and deserves gold and all kinds of honors. I'm a big fan.

PS- you know how the actor who plays Jacob was on Dexter? I think you could do something awesome with that. Like, really awesome.
ciaimpala posted on 10.02. at 20:40


This was so clever and well-done! And that ending-never saw it coming, but it fit SO perfectly.

Kuliet4ever posted on 10.02. at 18:47
I have to agree with the consensus that it was just awesome! Ive never seen Dexter, but everything just worked so perfectly! The coloring and the manips awesome job!
aradnea posted on 10.02. at 15:49


Whoah! That is fantastic! The whole thing, the perfect song, great (and I mean GREAT) manips, awesome story. And the end... brilliant! Gold.

Brooke posted on 10.02. at 14:54


That was awesome. Great story and effects. Very believable.