November 2014
Contest: Lost Video Island's 10th Anniversary &nbsp&nbsp&nbsp&nbsp Deadline: December 31st
The Entries
In order they entered
Lost: November 2014 Contest Submission Vid paying tribute to LVI's 10th anniversary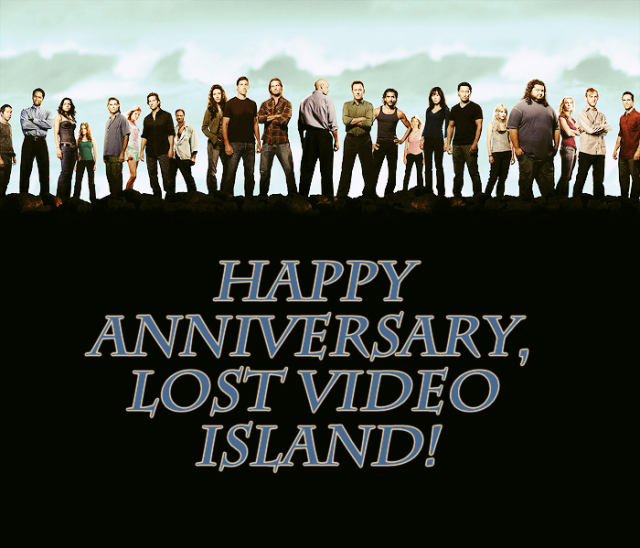 November/December 2014
Contest: Lost Video Island's 10th Anniversary
Deadline: January 8th - Extended!

The Details

September 20th, 2004. The very first unforgettable episode of Lost was shown to the world. Two months later, in November 2004, this site was born. Over the next 10 years, the site has grown to include videos from all fandoms, and vidders from all over the world!

To celebrate this LVI milestone, for this contest we want to see what Lost, and LVI, means to you! Did you love trying to figure out all the mysteries for yourself? Was it all the great AU stories and ships that you saw in videos, or that you made yourself? Or was it the characters themselves that made you love Lost? Show us in a vid! You can use footage from any or all episodes of Lost, cast interviews, behind the scenes clips, even other shows that Losties have been in!

We're looking forward to seeing what Lost and Lost Video Island means to you! Have fun!


The Rules

Specific Contest Rules:

• - Make a video about what Lost and LVI means to you.
• - AUs and trailers are allowed, but no crossovers, please! We want to see a video about Lost.
• - Running time should be no longer than 5 minutes. We suggest the 3 - 5 minute range.
• - The more creative, the better. Don't be afraid to take risks.
• - When entering your video on the Submit page, you MUST enter "November 2014 contest submission" exactly in your vid's description.

General Contest Rules:

• - Contest submissions should be entered through the Submit page.
• - All regular submissions Rules apply.
• - Only one entry per vidder.
• - Videos already submitted and RELEVANT can be submitted again, but we would rather see something fresh. (Please contact a CM if you wish to enter a previously-submitted video)
• - Please do not use Rapidshare or Yousendit as your only hosting place.
• - If you're using Youtube as your primary link, please also provide us with an alternative link. Far too often, YT is either disabled or muted by the time the contest is ready to be judged. Mediafire and Sendspace are just a couple of the sites out there that can be used as reliable backup links.
• - Keep in mind that however you choose to host your video, it must be available to be watched at least until after the deadline has passed. If we can not access your video at the time of judgment it will not be considered.
• - Have fun!